【Shenzhen, China, August 28, 2017】 On August 28, 2017, Chinese Top real estate company Great China International Group (GCIG) and the global largest hotel operator Marriott International has signed the Hotel Management Agreement for the Shenzhen Marriott Hotel Luohu project.
With the testimony of over 200 insiders and media friends, Mr. Huang Shih Tsai, Chairman of the Board of GCIG, and Mr. Stephen Ho, CEO of Greater China, Marriott International, signed the Hotel Management Agreement, which heralded the new beginning of Shenzhen Marriott Hotel Luohu.
Mr. David Huang, the Vice Chairman of GCIG, Ms. Wenxi Huang, the Executive Director of GCIG and Mr. Peter Zhang, Vice President China Development of Marriott International attended the signing ceremony as well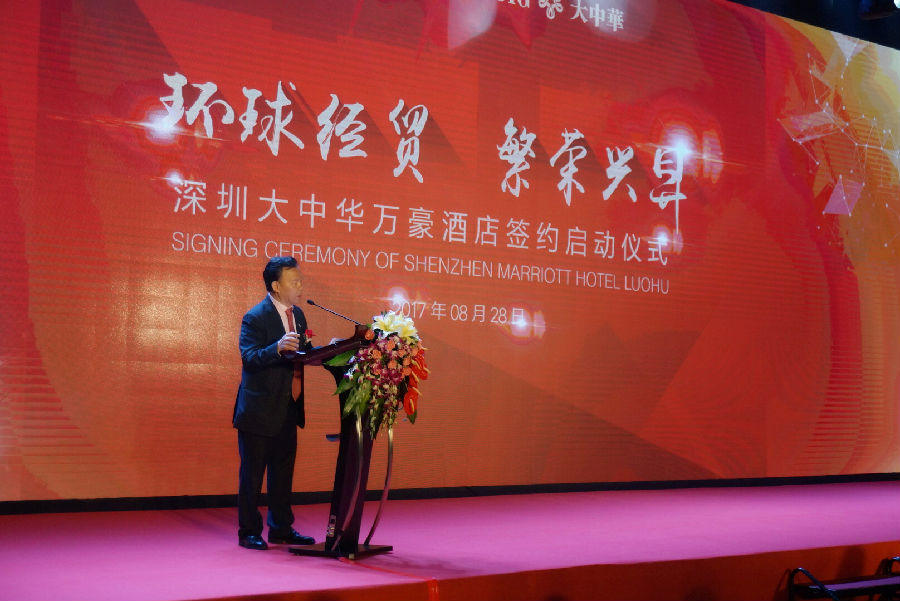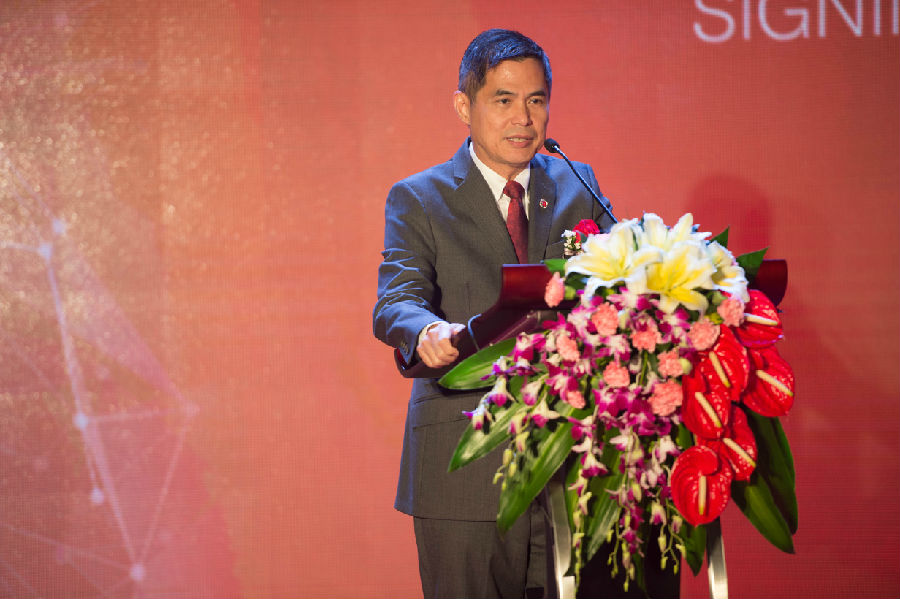 Located in the Great China Global Economic and Trade Square which will soon be completed in Luohu Border Crossing, Shenzhen Marriott Hotel Luohu enjoys core resources of Luohu and boasts unparalleled advantages. With an investment of over RMB 3billion, the Square is an all-round cooperation model of CEPA integrating offices, hotels, apartments, and business. In particular, the Hotel is the core of the Square. In future, the Hotel and the Square will promote the economic development of Luohu, deepen economic and social exchanges between Shenzhen and Hong Kong, and provide favorable investment and work environment for Hong Kong-based enterprises and institutions to settle in Luohu. Furthermore, after completion, the Square and the Hotel will respectively represent the image and the landmark of Luohu, and they will greatly elevate the image of Luohu District and Shenzhen.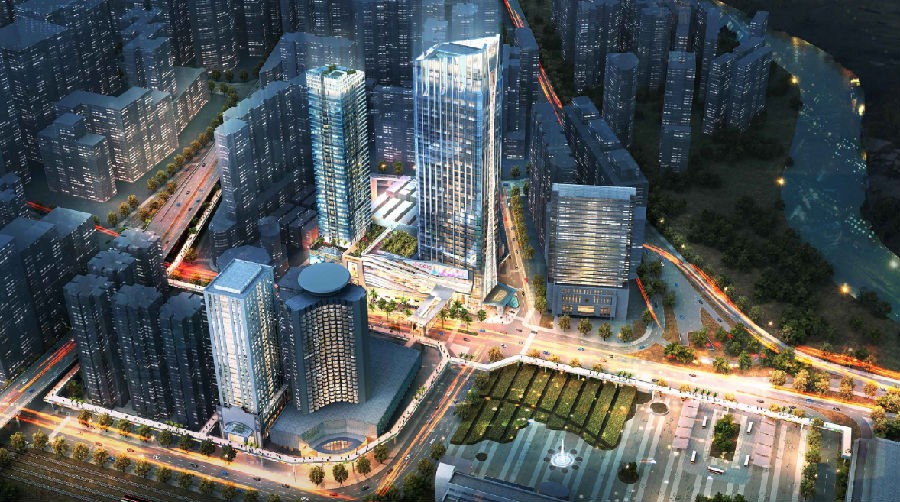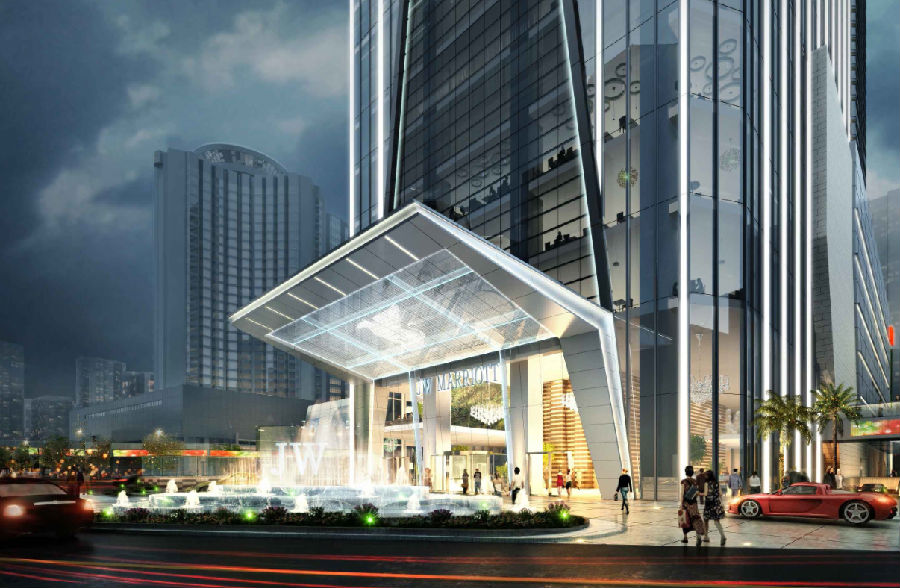 The rendering of Shenzhen Marriott Hotel Luohu, predict to be operated in 2022
This is the fourth cooperation between GCIG and Marriott International. The first project is Shenzhen Sheraton Futian Hotel which is opened in 2007, the second project Shanwei Four Points by Sheraton Hotel management Agreement signed in December 2014, and the third project Guizhou Renhuai Sheraton Hotel Management Agreement signed in May 2015. Through the win-win cooperation, they will embrace a brighter future and score more remarkable achievements.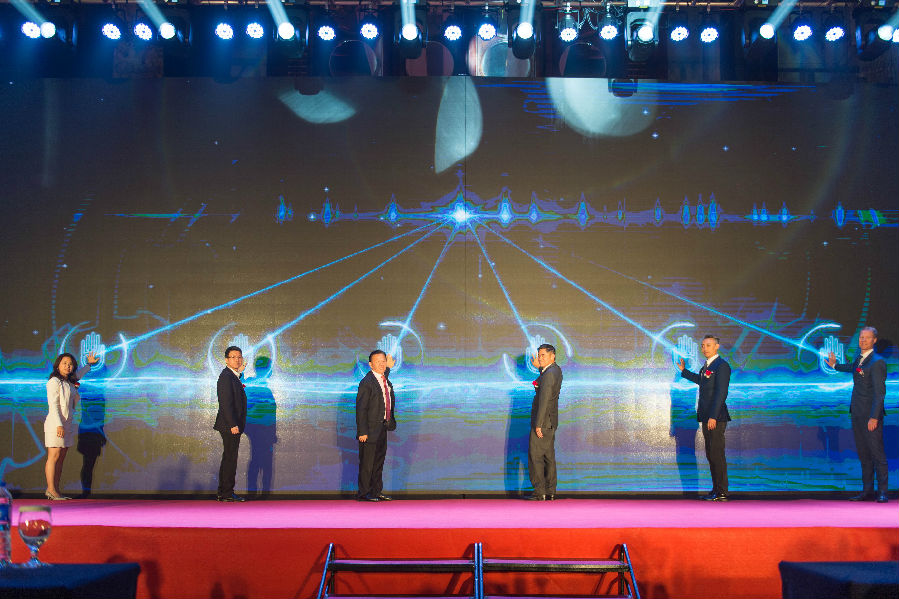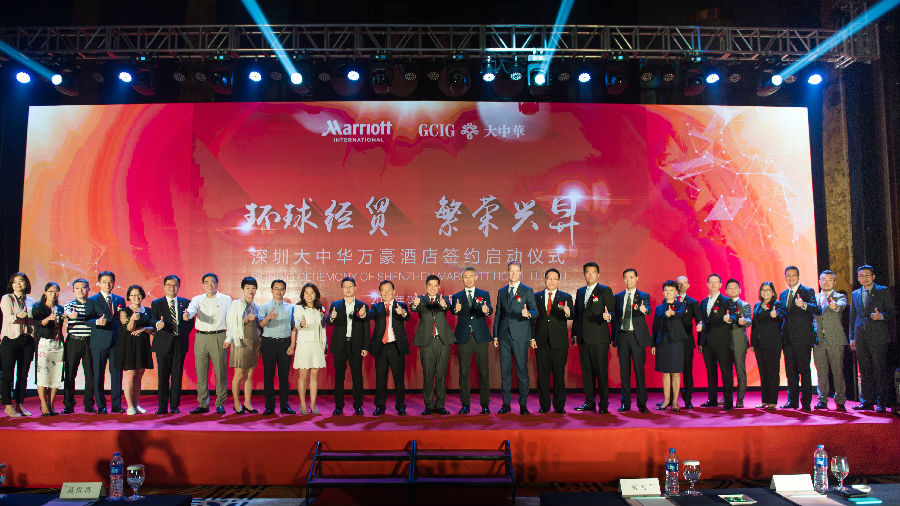 Cooperating with Marriott International, the Great China Global Economic and Trade Square will demonstrate the brand-new image of Luohu, and provide five-star luxury service experience. At present, this project has signed strategic cooperation agreements with Chinese leading real estate investors, developers and operators. In addition, more creative and diversified globally leading business resources are expected to enter into Great China Global Economic and Trade Square to provide more convenient, high-end, high-quality and colorful lifestyles and contribute to the development of Luohu.