On October 8th, 2016, the Worldwide Shenzhen Great China Hilton Hotel had successfully held its first anniversary celebration.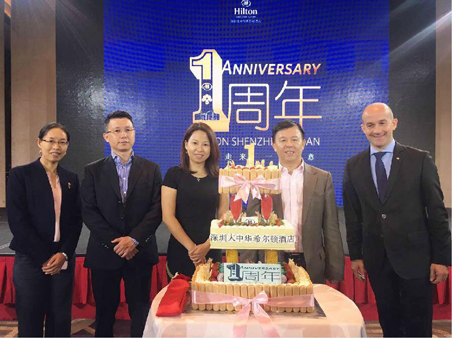 The picture shows the Great China Group and the Hilton hotel executives attended the celebration.
During the celebration event, the Hilton Hotel Chairman Ms. Huang Wenxi said: Although the hotel is a traditional industry, science, and technology in Shenzhen, in this technological forefront location, each of us should be able to see that the future market competition is becoming increasingly fiercer than ever. With technological advances, changing customer needs, each of us must be prepared to take the risk, through innovative thinking to enable Great China Hilton Hotel to operate as a trend-setting place as well as a place where customers are happy to gather.
Over the past year, the Hilton has won many prestigious awards such as "Luxury City Hotel in Asia", "Best New Hotel." etc., and successfully held "Blue Life" activities. In the future, the Great China Hilton Hotel will continue to make unremitting efforts to surprise customers.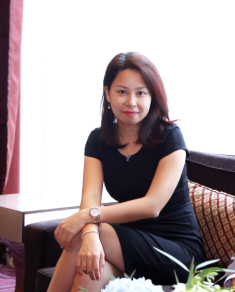 The picture shows the President of the Hilton Hotel Ms. Huang Wenxi in the celebration speech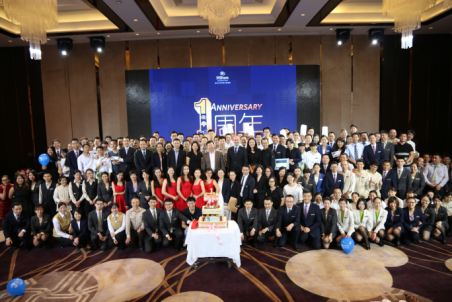 More about Shenzhen Hilton Great China Hotel
Shenzhen Hilton Great China Hotel is located in the heart of the central business district of Shenzhen, and was opened on October 2015. The hotel has a total of 23 floors with 320 modern rooms and suites and a variety of modern amenities including a 24-hour fitness center and a 25-meter heated outdoor pool. It also had a 400 square meters Executive Lounge located on the 20th and 21st floors, such that it offers free breakfast, evening cocktails and private check-in and check-out for guests that stay in Executive Rooms and Suites.
Hotel Address: Building B, Great China International Financial Center, 1003 Shennan Road, Futian District, Shenzhen, China
Phone T: +86 755 2130 8888
Email E: shenzhenfutian.info@hilton.com